Department of Labor resources for Families First Coronavirus Response Act (FFCRA)
March 25, 2020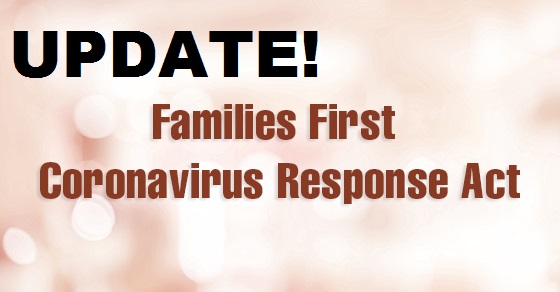 On Tuesday March 24, the Department of Labor announced that the effective date of the leaves through the Families First Coronavirus Response Act (FFCRA) will be April 1, 2020.
Based on the language in the bill, the effective date was widely believed to be April 2.
Listed below are links to the Department of Labor's website with more information regarding FFCRA.
As new information becomes available we will continue to provide updates.